Home
           CONGRATULATIONS!!!
Welcome To Igbo Language  Online. You Will Soon Learn Igbo Language by watching the video  captioned "Speak Igbo in 15 minutes" and practicing  the "Intro" lesson. This is an IGBO MADE SIMPLE & EASY Website!  Please, follow the recommended lessons below and you will be able to understand and speak Igbo language with 7 days by  investing only one hour per day1
               Enjoy Mother Tongue Academy Anthem and Akwụkwọ na-ata ụtọ Igbo songs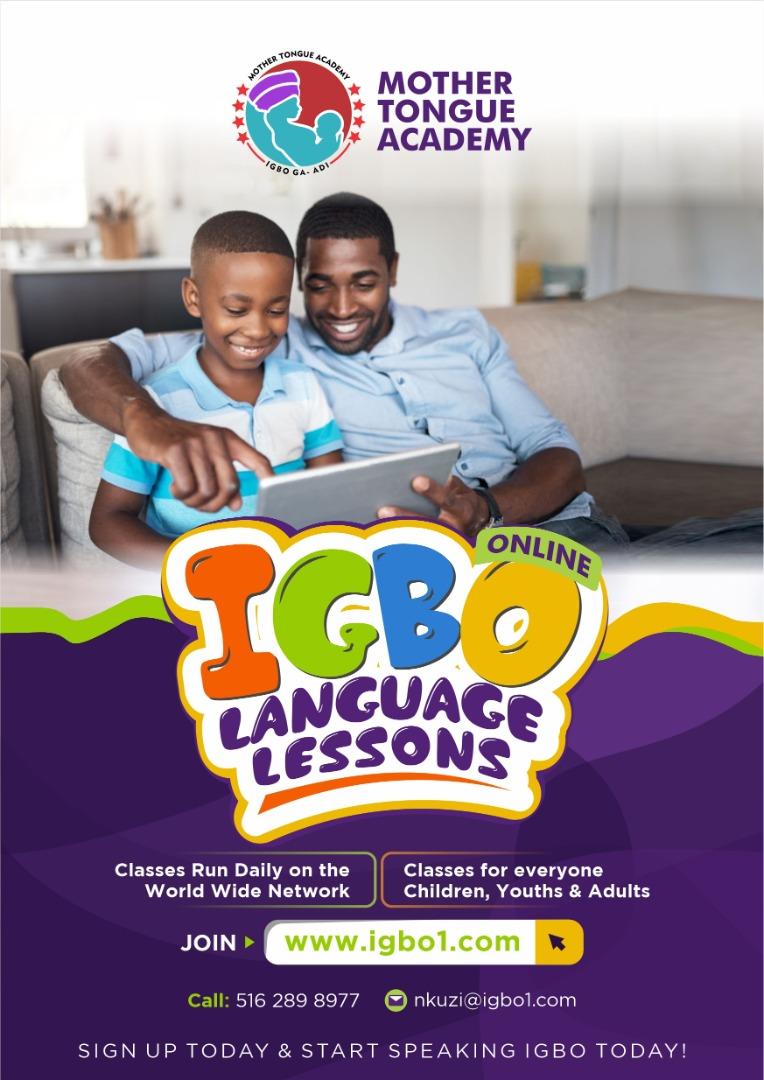 PLEASE CLICK ANY ILESSON ABOVE  TO ACCESS THE ASSOCIATED LESSONS. HAVE FUN!!!